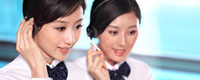 Name: Mr. Chen
Mobile: (+86)17728026368
E-mail: info@lotfuntoys.com
Add: No. 21 Beier Rd, Jiangxia, Baiyun Dict, Guanzghou, China.

Skype: ansonchan26
MSN: ansonchan26@hotmail.com
WeChat: qq564837107
QQ: 406378081





Funcenter Industries Limited, we are an experienced manufacturer, specialized in designing, developing, producing and selling of various kinds of Toys, Sports Equipments, Holiday Decorations, Amusement Parks, etc. Located in Guangzhou, China, we've selling our toys both nationally and internationally.

Our main products include: Inflatable Toy Balls, Inflatable Bouncy Games, Interactive Sports Toys, Inflatable Water Toys, Fun Aqua Boats, Advertising Inflatables, Holiday Decorations, Party Mascot Costumes, etc.

With high quality, good price and good service, we haveobtain a huge market. Our products have been exported to many different countries, such as United States, Europe, Australia, etc. We are sincerely happy to work with private buyers, dealers, distributors, wholesalers, and importers in this field.